Photo Touch-Ups & Restoration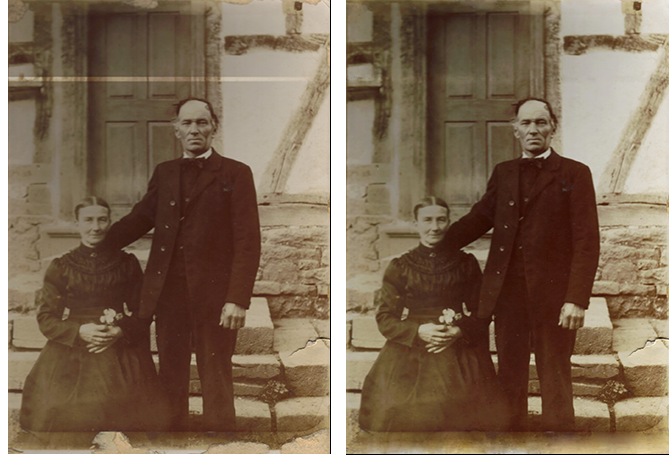 One of our specialties requires time and patience and an eye for detail, and that is our photo restoration service. Old photos deteriorate over time and some are worse for wear than others. Genealogy is a hobby of mine and it had become a necessary tool to use when I would run into this problem, so now Knackert Media offers this service as well.
Not all photos are able to be saved, but many can be, rips, tears, folds, color fading, spills or anything else that could occur doesn't mean that it can't be rescued. Give us a call and we can see about restoring your photo to a better version. Plus, it never hurts to have digital copies anyway.
In addition to restoring old photos, we can fix up new ones as well. Did someone blink? Is there red eye? Did you want to hide a pimple? We can fix it up to what was intended.